Courses are for suitable for all levels but are for job seekers,
allowance claimants, income support claimants, employment support
allowance claimants, incapacity benefit claimants, people claiming
Universal Credit, and people in low paid temporary work only.

BoILER HOUSE
9 WILCOCK STREET
MANCHESTER M16 7DA



Nature Crafts
Fridays 1pm-4.00pm
8th,15th,22nd September and 13th 20th October.
Nature crafts offer a captivating bridge between artistry and the
natural world, enabling us to capture and preserve its elegance in
novel ways. Through techniques like natural cyanotype printing,
flower pressing, and moss art, enthusiasts unlock an enchanting
world where creativity meets the serenity of nature.
We will engage with nature, fostering mindfulness and a deeper
appreciation for the environment. These crafts not only invite us
to slow down but also inspire conversations about sustainability
and the importance of preserving Earth's treasures.
In a world that often rushes by, nature crafts offer solace—a chance
to intertwine imagination with the natural world's splendour. As
we indulge in these timeless techniques, reminding ourselves
of the artistry that resides both within us and the world around us.
To book a place please complete this form. There will be a
maximum of 8 spaces available. If you have any questions please
contact info@boilerhouse.org
Make and Mend
Thursdays 1-4pm
The sessions have a focus on making and mending – the kind of
activities that you might get up to in your garden shed. The weekly
session takes place in our fully equipped Boiler House woodworking
workshop.
During these sessions you will make household items like chopping
boards, shelving, stools and tables. You will also be able to bring
things from your home and shown how to repair them. Don't
worry if you have no previous experience in woodworking, there will
be a trainer to help you through your projects.
These sessions and all materials are provided for free!
To register
your interest please complete the following form here
foraging well-being
Wednesdays 10am-2pm
Mushroom Growing and Biomaterials
Wednesday 10am-2pm
Find out how to grow your own delicious edible mushrooms at
home! The course runs over 4 days and it consists of theoretical
and practical parts.
Participants can make their own mushroom bags to take home.
New dates coming soon! To book a place on this course click here

.
skills you'll learn
more information
For any more information please email ladislav@sowthecity.org
or ring 0161 465 6954.
Green Skills Employability Courses
Various dates
The main topics of the course include Fungi and their life cycle,
Common growing techniques, growing mediums and their prep,
cloning and transfer techniques, log cultivation, Intro to mycelium
based materials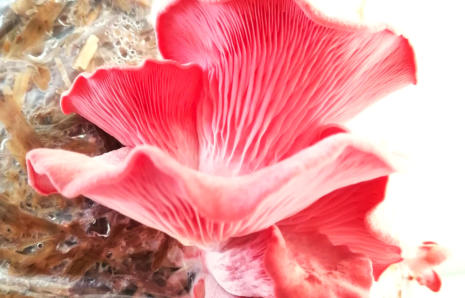 A variety of nature based skills and education, from mushroom
growing to woodworking, to creating art from natural materials.
4th, 11th, 18th, 25th of October
Mindful nature walk where you can learn foraging skills including
safe identification of plants and fungi, how to process foraged
goods, herbal medicine growing, foraging and processing.
Whether you're a curious beginner or a seasoned explorer of the
outdoors, this course offers a comprehensive and engaging
introduction to fungi and tree identification. Our knowledgeable
instructor, Ladislav, will guide you through an immersive learning
journey that combines theory with practical application.
During the course you will learn how to identify edible, poisonous,
and unique mushrooms using key characteristics. Understand the
ecological factors and habitats that foster different mushroom
growth.
Develop essential safety guidelines to ensure responsible foraging.
Connect with fellow enthusiasts and share experiences in a vibrant
learning community.
To register your place on the course please complete the following
form here
Ecology Gardening
On this practical course we'll find out what it takes to grow and
garden in harmony with nature by learning about three key themes:
healthy soil, beneficial wildlife, and seed saving.
We'll try out different techniques and methods for ecological
growing, from creating a 'no dig' vegetable bed to sowing a mini
meadow. As part of the course, we'll also visit Manchester's first
sky garden Castlefield Viaduct to see how the National Trust have
created a place where both nature and people can thrive in the city.
To register your place on the course please complete the following
form here
Running for 8 weeks from 14th September until 2nd November
8th, 15th, 22nd and 29th November
Wednesday 1-4pm
4th, 11th, 18th, 25th October